6 Types of Social Media Influencers
Over the last 10 years, Social media has become an integral part of everyone's lives and media has got the power to change the attitude and decisions of people across the world.
Influencer marketing has grown up in the last five years and it is estimated to expand to $15 billion in 2022. Due to this significant rise, we can see that marketers or companies will be keen on investing in the best social media influencers.
To leverage this growth, we need useful insights about the influencers to understand the different types of social media influencers who can help you in promoting your brand and influence people's decisions.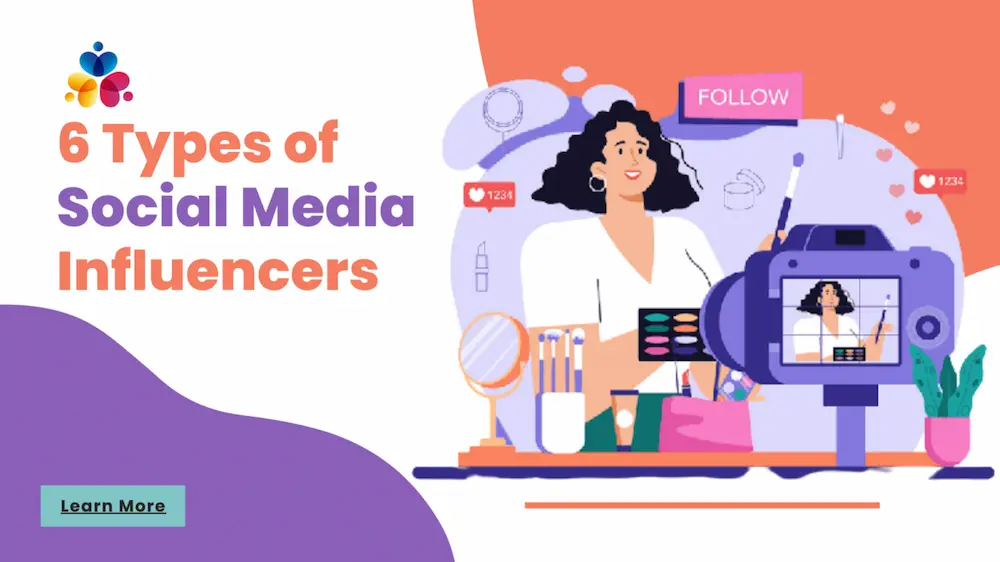 Traditionally, we did not have this benefit to influence people but social media influencers are playing a significant role in this digital age to help brands by positive word of mouth about the product to their followers. We can also see a significant number of social media analytical websites like https://toptamilinfluencer.com have started providing useful insights about different influencers from different categories. In general, we have 6 different types of social media influencers.
What Are Social Media Influencers?
Social media influencers who have established credibility in a certain area or field via social networks like Youtube, Instagram, Twitter, etc. Influencers have developed strong relationships and respect on social media through various topics they are experts in.
The Brands across the country work with influencers to build awareness, promote product launches, and spread positive word of mouth about the product.
Types of Social Media Influencers
The types of Social media influencers are mainly based on the number of subscribers, audience engagement, and the frequency of their content.
Note: Higher subscribers do not guarantee more influence.
1. Celebrities
People with over a million followers or subscribers are considered celebrities on social media. These celebrities are famous by professions like actors, sports personalities, politicians, and internet personalities.
Businesses targeting consumers gain the most from promoting their products through these celebrities. Brands can promote their product within a short span of time which is difficult to achieve without them. These promotions are not permanent and we have to continue these promotions based on line of business and audience interest.
2. Macro Influencers
Macro Influencers have followers in the range between 100K and a million. It includes bloggers, vloggers, podcasters, and social sensations. Macro influencers generally focus on the current trending topic and they try to express their opinions by researching various contents.
These type of best social media influencers price themselves based on their influential reach or followers but selection depends on the brand's criteria.
3. Micro Influencers
Micro-Influencers have followers in the range of 1K-100K followers. These influencers developed expertise over a topic and developed credibility among their followers or they would have attracted people who have the same line of interest. Pricing will be less as compared to Macro and Celebrity influencers.
4. Employees
Employees have greater knowledge about the company and the product than anybody else and it has become a trend to promote their company product on social media. It has been considered as a powerful way for brands or organizations to build trust with their existing and potential customers.
Employees act as social media influencers to grow, engage and lead the campaign for their brands.
It helps employees to create, engage, connect, and share content to social networks with just a few clicks or we can schedule for a certain time period.
5. Customers
Customers of each product are key to the success of the product; thus, brands can leverage customers' experience or feedback to promote their product.
The statistics says that customers referred by a friend or other customers have a 16% higher lifetime value than non-referred ones. In addition, reviews and testimonials on social media have a strong influence on buyers and keep your company's products top of their minds.
6. Brand Fans
Brand fans are not actual customers, but they like the brand even though they can't afford it, thus, brand fans share and engage with companies on social media because they appreciate their vision, marketing, and products. It is similar to Apple Technology fans who support Apple wherever they find information about Apple products and their launch.
Brand fans increase visibility to wider networks and it is another channel through which brands drive interest in communities.